Brand New Villa with private pool (6p.)
Relax and enjoy an East Algarve holiday in your very own private villa.. Situated between Olhão and Fuseta just 500 metres from the coastline. Walking distance to a lovely local beach!
With 3 bedrooms and 3 bathrooms, this bright modern villa is beautifully furnished and fully equipped for all your holiday needs. The spacious open plan living area with modern kitchen and dining opens directly out to the pool area, which creates a very convivial holiday atmosphere!
Enjoy some fabulous sea views from the terraces, amazing sunrises and sunsets.
The villa benefits from generous outside space, with a gated driveway with space for your car and bicycles!
The area is great for bird watching, with easy walking or cycling along the coastal pedestrian route "The Eco Via", which is very nearby.
5 minutes away by car takes you to Olhão, a very traditional fishing town, famous for its cubist architecture – the capital of the famous Ria Formosa Natural Park.
Fuseta with its small fishing community vibe and beautiful desert island beaches is a 10 minute drive or an easy going cycle ride away.
Owner's contact
Mail:
kathleencallens@telenet.be
Infos
Region:
PT - Portugal, Algarve, Fuseta
Name:
Casa Aldeia Marim
Scenery:
on front Ria Formosa and Atlantic
Type:
House
Privacy:
yes
Capacity:
6 persons
Licence:
121106/AL
Price
The following prices are for 2 persons.
Each additional person costs 10 euros per day extra.
This does not apply to the months of July and August where the price is fixed regardless of the number of people.
| | |
| --- | --- |
| 2.480€/week | July August(fixed price) |
| 1.500€/week | June,September |
| 1.100€/week | April, May, October |
| 810€/week | November to March |
Cleaning cost:
- 140 euro (1-3 persons)
- 180 euro (4-6 persons)
The villa has free unlimited Wi-Fi and Smart TV with chrome cast facility
Bosch kitchen appliances include an electric oven and a large 80cm hob
There is also a dishwasher and a washing machine
The villa sleeps 6 persons maximum
Sorry -no children under 8 years
Sorry -No pets and no smoking inside the property
You will be welcomed on arrival by the house manager
Cleaning once per week is included
To reserve your luxury private villa "Casa Aldeia Marim"
Contact the owners by email:
kathleencallens@telenet.be
Address
Rua Do Largo 17
8700-201 Moncarapacho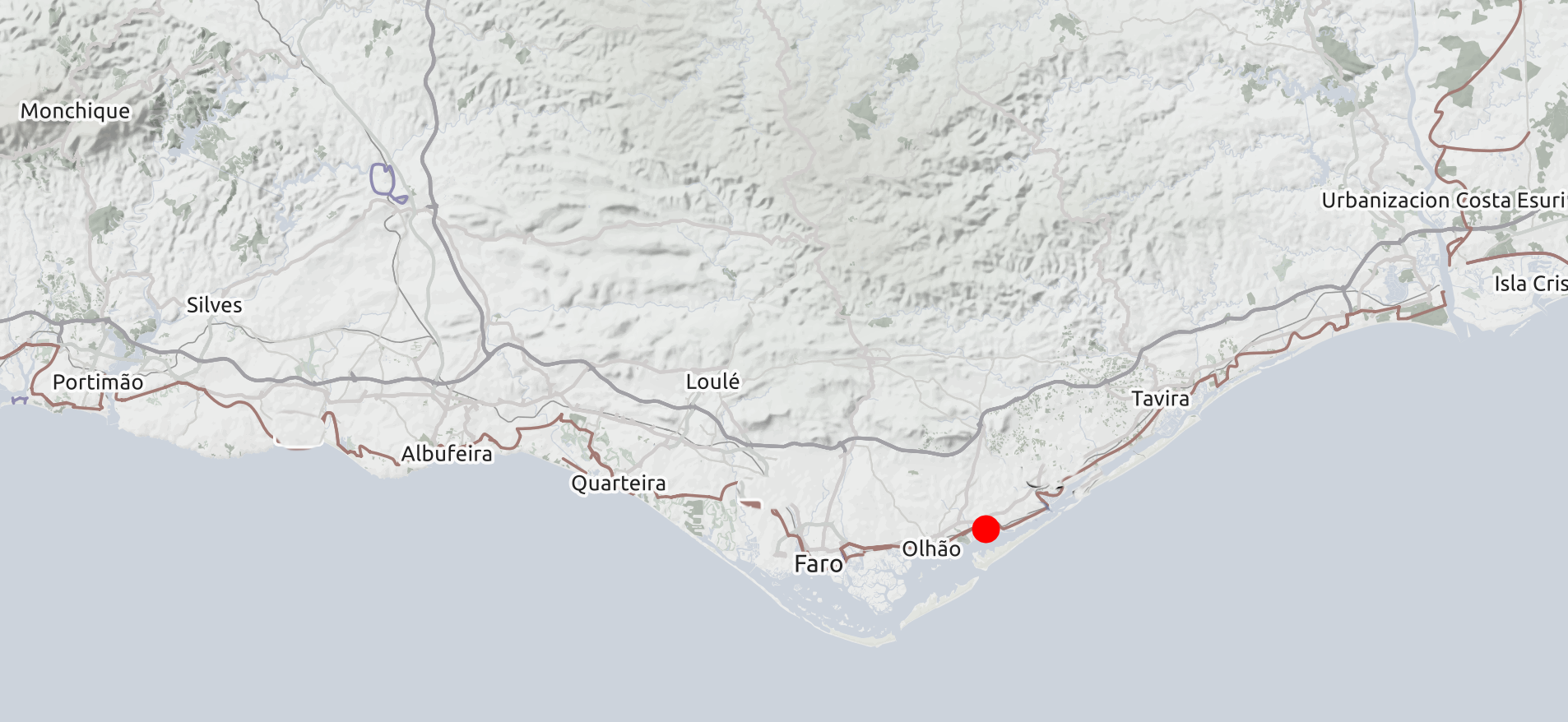 Availability
March

1

2

3

4

5

6

7

8

9

10

11

12

13

14

15

16

17

18

19

20

21

22

23

24

25

26

27

28

29

30

31
April

1

2

3

4

5

6

7

8

9

10

11

12

13

14

15

16

17

18

19

20

21

22

23

24

25

26

27

28

29

30
Mei

1

2

3

4

5

6

7

8

9

10

11

12

13

14

15

16

17

18

19

20

21

22

23

24

25

26

27

28

29

30

31
June

1

2

3

4

5

6

7

8

9

10

11

12

13

14

15

16

17

18

19

20

21

22

23

24

25

26

27

28

29

30
July

1

2

3

4

5

6

7

8

9

10

11

12

13

14

15

16

17

18

19

20

21

22

23

24

25

26

27

28

29

30

31
August

1

2

3

4

5

6

7

8

9

10

11

12

13

14

15

16

17

18

19

20

21

22

23

24

25

26

27

28

29

30

31
September

1

2

3

4

5

6

7

8

9

10

11

12

13

14

15

16

17

18

19

20

21

22

23

24

25

26

27

28

29

30
October

1

2

3

4

5

6

7

8

9

10

11

12

13

14

15

16

17

18

19

20

21

22

23

24

25

26

27

28

29

30

31
November

1

2

3

4

5

6

7

8

9

10

11

12

13

14

15

16

17

18

19

20

21

22

23

24

25

26

27

28

29

30
December

1

2

3

4

5

6

7

8

9

10

11

12

13

14

15

16

17

18

19

20

21

22

23

24

25

26

27

28

29

30

31
January

1

2

3

4

5

6

7

8

9

10

11

12

13

14

15

16

17

18

19

20

21

22

23

24

25

26

27

28

29

30

31
February

1

2

3

4

5

6

7

8

9

10

11

12

13

14

15

16

17

18

19

20

21

22

23

24

25

26

27

28

29
March

1

2

3

4

5

6

7

8

9

10

11

12

13

14

15

16

17

18

19

20

21

22

23

24

25

26

27

28

29

30

31
April

1

2

3

4

5

6

7

8

9

10

11

12

13

14

15

16

17

18

19

20

21

22

23

24

25

26

27

28

29

30
Mei

1

2

3

4

5

6

7

8

9

10

11

12

13

14

15

16

17

18

19

20

21

22

23

24

25

26

27

28

29

30

31
Last update : 2023-03-03