Lindomar, Apartment T1 at Del Mar Marina, Olhão, Algarve
LindoMar is available in 2023 by the month, for a term of three months or more, with no short term availabilty. This ground floor home is bright and white throughout, contrasting with the extensive photography collection from local artists, that adorn its walls. It has all the modern luxury you could dream of in the recently completed Del Mar Marina devlopment in Olhão. There is a sense of space, light and comfort in its 110 m2.
The apartment layout includes a private office off the combined living, dining and kitchen, and with Fast fibre internet and wi-fi throughout, it is perfect for working from home.
One full bath and one 1/2 bath.
LindoMar has direct access by stairs to the private secure garage below, with sufficient space for two cars. With ample storage and closet space, LindoMar is the perfect ground floor 'Pied-à-Terre conveniently situated on the waterfront in the heart of the town.
Fully equipped 'gourmet' kitchen for your every need - when you are not eating out at one of Olhão's super restaurants. A courtyard terrace and a streetside terrace, equipped with tables and chairs, providing a lovely outside space for morning coffee or an evening cocktail.
Access by lift to the two rooftop pools on the 6th floor (one covered and heated), where enjoying the sun and the view is part of the Del Mar Marina experience.
Just a few steps from the Marina promenade, shops, restaurants and cafes - and an exercise park for you to keep 'in shape'. Everything is in walking distance. Washer and dryer.
Infos
Capacity:
2 persons
- 1 bedroom + office/ reading room
- Throughout the long term stay there will be cleaning service every two weeks.
- Luxury bed linens and towels are provided.
- There is a nearby laundry or a washer and dryer in the apartment.
- No smoking (including electronic cigarettes, in the apartment and no pets allowed.
- Please note that DelMar Marina is a residential community.
Price
For 2023, the rental rate for a year long lease is 2900€ per month, as is the rate for a shorter period of 3 to 6 months if the rental is between 1 November and 30 April (or by arrangement between us).
For a lease of three months or more for the summer months between May and the end of October, the monthly rental rate is 3500€ per month. These rates may be altered depending upon specific requests.
Utilities (water, gas, electricity, tv and internet) are included.
Cleaning service is provided for long rentals every two weeks.
A one month security deposit is required, as well as a reference.
Owner's contact
Mail:
xbriton@aol.com
Address
Del Mar Marina
Olhão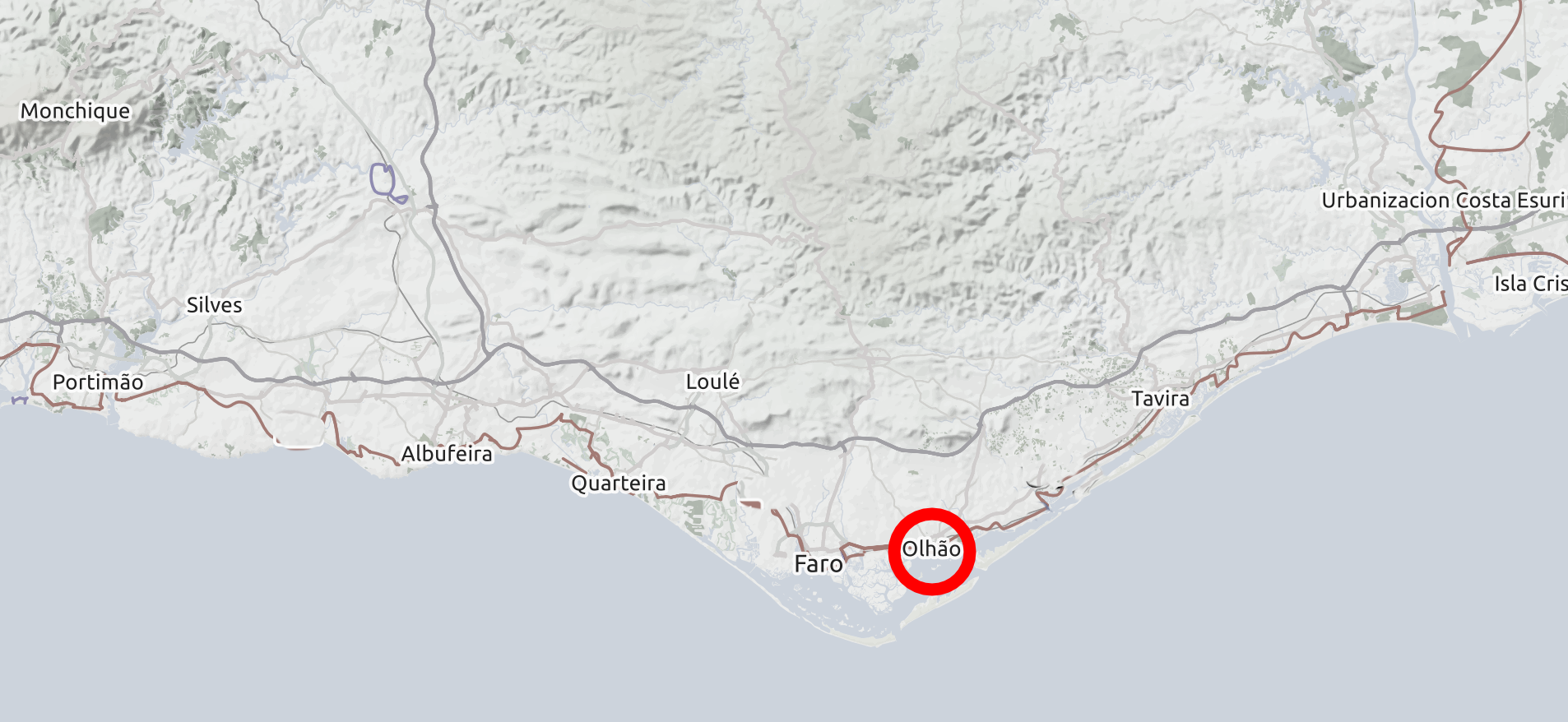 Availability
March

1

2

3

4

5

6

7

8

9

10

11

12

13

14

15

16

17

18

19

20

21

22

23

24

25

26

27

28

29

30

31
April

1

2

3

4

5

6

7

8

9

10

11

12

13

14

15

16

17

18

19

20

21

22

23

24

25

26

27

28

29

30
Mei

1

2

3

4

5

6

7

8

9

10

11

12

13

14

15

16

17

18

19

20

21

22

23

24

25

26

27

28

29

30

31
June

1

2

3

4

5

6

7

8

9

10

11

12

13

14

15

16

17

18

19

20

21

22

23

24

25

26

27

28

29

30
July

1

2

3

4

5

6

7

8

9

10

11

12

13

14

15

16

17

18

19

20

21

22

23

24

25

26

27

28

29

30

31
August

1

2

3

4

5

6

7

8

9

10

11

12

13

14

15

16

17

18

19

20

21

22

23

24

25

26

27

28

29

30

31
September

1

2

3

4

5

6

7

8

9

10

11

12

13

14

15

16

17

18

19

20

21

22

23

24

25

26

27

28

29

30
October

1

2

3

4

5

6

7

8

9

10

11

12

13

14

15

16

17

18

19

20

21

22

23

24

25

26

27

28

29

30

31
November

1

2

3

4

5

6

7

8

9

10

11

12

13

14

15

16

17

18

19

20

21

22

23

24

25

26

27

28

29

30
December

1

2

3

4

5

6

7

8

9

10

11

12

13

14

15

16

17

18

19

20

21

22

23

24

25

26

27

28

29

30

31
January

1

2

3

4

5

6

7

8

9

10

11

12

13

14

15

16

17

18

19

20

21

22

23

24

25

26

27

28

29

30

31
February

1

2

3

4

5

6

7

8

9

10

11

12

13

14

15

16

17

18

19

20

21

22

23

24

25

26

27

28

29
March

1

2

3

4

5

6

7

8

9

10

11

12

13

14

15

16

17

18

19

20

21

22

23

24

25

26

27

28

29

30

31
April

1

2

3

4

5

6

7

8

9

10

11

12

13

14

15

16

17

18

19

20

21

22

23

24

25

26

27

28

29

30
Mei

1

2

3

4

5

6

7

8

9

10

11

12

13

14

15

16

17

18

19

20

21

22

23

24

25

26

27

28

29

30

31
Last update : 2023-02-08